If the menus above don't work for you, try the
text menu
at the bottom of the page

September 25, 2008

Wilda Larson Clowers Lundrigan

Leon High School loses a part of history in Lundrigan

By John Crawford • DEMOCRAT STAFF WRITER • September 26, 2008

The year was 1946, Harry S. Truman was in office, the songs of Johnny Mercer were blasting on the radio and Wilda Larson Clowers Lundrigan was graduating from Leon High School, but her love affair with the school was far from over.

She would return to Leon to teach English for 41 years, through 10 presidential administrations, three wars, a polio epidemic and thousands of students.

Lundrigan, 79, died Wednesday evening following a brief illness.

Those who she touched will not soon forget her.

"There are whole generations taught by her," said former Leon High principal Mike Conley. "Children of her students were in her class, even grandchildren."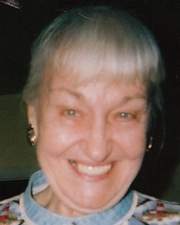 Lundrigan first moved to Tallahassee from Jacksonville in 1940 when her father, Edwin Larson, was elected state treasurer. At the time, the main building of Leon High School, which opened in 1937, was only a few years old.

"She's as much a part of the history of Leon High as that building itself," Conley said.

After graduating high school, Lundrigan enrolled at the Florida State College for Women, which would be renamed Florida State University the following year. Despite being picked as the school's student-body president, Lundrigan was far from decided about her course of study.

"She wasn't sure what to major in," said Lundrigan's oldest son, Edwin Clowers. "She took classes in Spanish and French, and when she found out that her dad was going to give the commencement speech, she went with what she was closest to so that her dad could speak at her graduation."

Thus began a short career teaching Spanish. According to her husband, George, the move into teaching was a rough one. "She started off in Panama City, and these kids were wild," he said. "They were climbing in and out of windows. At the end of the year the principal called her in and told her, 'You're a very charming lady, but I just don't think teaching is your cup of tea.'"

She began at Leon the following year and would stay until her retirement in 1992, becoming a veritable institution on the third floor and working as the chair of the English department for more than 25 years. "Her disarming smile was her trademark, a highly effective tool whether she was listening to a young, green teacher seeking advice or correcting a misbehaving student on the verge of serving after-school detention," remembered Mary Lee Kiracofe, who taught English at Leon from 1983 to 1999.

The secret behind that smile, according to Clowers, was love. "After my first day teaching, I called her and said, 'Mom, they're crazy. How can you do this?'" recalled Clowers. "'Love,' she said, 'All you have to do is love them.' I've been teaching for 25 years now, and I still hear that advice in my head. She was just full of love."

Lundrigan is survived by her husband, a former member of Canada's royal mounted police; two sons, Edwin, who followed in his mother's footsteps and teaches in Port Orange, and Eric Clowers, a tennis pro in Tallahassee; her daughter, Clara Fountain, who lives in Havana; eight grandchildren; and two sisters, Betty Fischer of Jacksonville and Edwina Johnson of Panama City Beach.

Gifts in memory may be sent to the Leon High School Foundation; P.O. Box 15963; Tallahassee, FL 32317.